Custom Fonzo by Stuart Witter
tenacioustoys: Stuart Witter's piece for the Fonzo UK show… Follow Stuart Witter here: Site Facebook   _- Don P _ http://dlvr.it/3K2LZR
: Nikejerk's "Captain Thor-Man" custom Marvel... →
spankystokes: NEW POST: If you're a fan of Marvel Comic books, then you surely know that Captain America is the true heart of The Avengers… but what if he didn't need the others? I mean, he's proven himself worthy enough to weird Mjolnir (Thor's hammer) previously and anyone can use Tony Stark's Iron…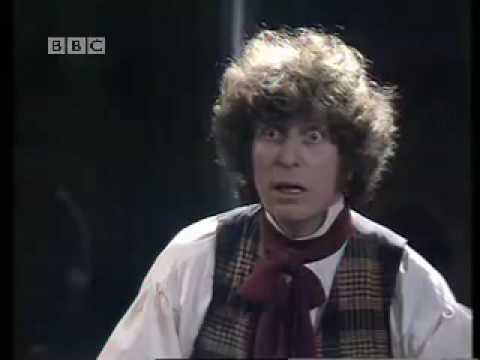 Dynomight NYC's "Z0MZ: d20" Robot Resin Figure...
spankystokes: NEW POST: If you remember our previously announced "Z0MZ Wave 1" figures from Dynomight NYC, each design being done as a 4-inch tall handmade resin figure produced by Bigshot Toyworks and limited to 35 hand-painted copies for only $35 each. Joining the still available January release of "Citrus Brute" is the pictured "d20," who you can currently buy on the Dynomight NYC website. ...
"Seraph Inifinitum" by FPlus
tenacioustoys: Another stunning piece for the Art Without Borders Show…. Follow FPlus here: Site Facebook Store  _- Don P  _ http://dlvr.it/2ypm2c
Custom Dunny's by rxseven
tenacioustoys: This customizer has me eyes on him. Really dig the style that I see and I have the feeling we will see loads of wonderfull customs from him. Enjoy this series and take a look in his store! Follow rxseven here: Store  _- Don P  _ http://dlvr.it/2yq9j4
: @jasonlimon's WIP Swanicorn for Daniel Fleres x... →
spankystokes: NEW POST: It appears that the talented hands of @jasonlimon have been busy breeding a unique subspecies of Daniel Fleres's Swanicorn. Presumably for the previously announced "The Gathering" group exhibition at @dragatomi, we sadly don't know the specific name of this new…
Iron Beaver by Southerndrawl
tenacioustoys: Just look at this amazing crafted 8 inch Dunny by Southerdrawl. I am always impressed by his quality sculpting work. A great touch is the Canadian flag, that I see in this piece. Love the rivets on this piece too. Quality custom! Follow Southerndrawl here: Blog  Facebook  Store  _- Don P _ http://dlvr.it/2vj8VD
Tenacious Toys: Kwadro King by Bjornik →
tenacioustoys: The latest Dunny's from Bjornik….After a long and arduous journey, the four sisters were united with the kings whose hearts they captured. Kai of the north kingdom was a ruthless and iron-fisted ruler. Only two things could crack his callous exterior: his beloved canary whose warbling could…
: Nakanari's custom "Smickey" Fonzo is set to... →
spankystokes: NEW POST: We are on the eve of the upcoming "Fonzo Loves NY" group custom show that the folks over at @freakstore are sponsoring and it's being hosted by @_myplasticheart - who by the way are prepping for the show as I type! Now, we have been seeing a ton of customs over the past few…
The Wolf Rider multiple by Huck Gee
tenacioustoys: _"Something Wolfy this way comes." _ _The Wolf Rider. Kicked my ass but I'm really happy with the final results. I hope it shows._ Each figure is signed, numbered and includes shown accessories. Due to the nature of the materials, some differences should be expected in each figure. 10 figures in this set, $1600 per figure. These will be distributed on a first come, first serve...
: Kidrobot Black X Blaine Fontana - "Domestic... →
spankystokes: NEW POST: Well look what we have here, a first glimpse at Kidrobot's new 'Black' designer toy sculpture… and hot damn does this look cool! Designed by Portland based artist Blaine Fontana, "Domestic Hunger" features all the natural nuances that that Blaine normally exposes in his art,…
: "Heaven & Hell" custom set by Darren Clegg →
spankystokes: NEW POST: Darren Clegg just sent over a photo of a recent commission that he completed… and utilizing the melty/swirl technique that he has been perfecting, this is a really cool new set of customs! These 2 Mini-Munny's represent Heaven and Hell, and Darren mentions that he wanted them to…
: The Given's jaw-dropping "Ground Support Drone... →
spankystokes: NEW POST: You might recall the amazing kit-bash direction that The Given's custom took with "Test Device #02," a style that he continues to evolve — with even more stunning results — in "Ground Support Drone #04." This model kit and 4-inch Mini Munny mash-up is an even more seamless…
Mecha Android by DMS
tenacioustoys: The latest Android from DMS. Totally love the arms and the best thing is that they are articulated! Follow DMS here: Site Blog Facebook      _- Don P_ http://dlvr.it/2kyy86
Jeff Soto 'Snow Owl' Limited Edition Cup & Saucer
spankystokes: NEW POST: Jeff Soto has released this delightful cup and saucer set, 'Snow Owl'. I'll take one of those for my tea obsession please. This is a limited run of 250, is accompanied by a lovely art print and signed by the chap himself. Don't snooze and lose. Available now HERE. Source [ClickforArt] http://dlvr.it/2kqGgD
: Anyoldion Toys sofubi robot line... 600 possible... →
spankystokes: NEW POST: Ok, so… just for all you SpankyStokes readers… here are some exclusive photos and info on Anyoldion Toys sofubi robot line of figures as Matty shares with us today the 6 latest pictures out of Japan from the Fort. All the toys are initially sculpted at Siccaluna Koubo then are…
FPlus makes us speechless!
tenacioustoys: Speechless. This work is quality. All the details are amazing. Here are the latest customs from FPlus. _"Zet Ra Saat: The Fire Mage" Custom 7 inch Munny_ _ "Black Gold Candelabrans" VIP Edition 3 inch Dunny's_ Follow Fplus here: Site Facebook Store  _- Don P  _ http://dlvr.it/2jGWVZ
Tenacious Toys: Kwadro Atlas by Bjornik →
tenacioustoys: The latest 3 inch Dunny series from Bjornik. Love the originality of this concept. The excecution is absolutely top notch! Arjun, Aden, Ashur & Aubin _The four sisters became more and more beautiful with each passing day. As word of their beauty spread, kings from neighboring lands came…
: *REVIEW* "Concept" edition Groper by... →
spankystokes: NEW POST: I first met Richard Fournier aka Triplikid at @NY_Comic_Con 2012 where he showed off his brand new resin figure titled "Groper"… and hot damn did it look amazing in person! Well, he sent one over for us to review, and just like the first time we saw it, we fell in love with this…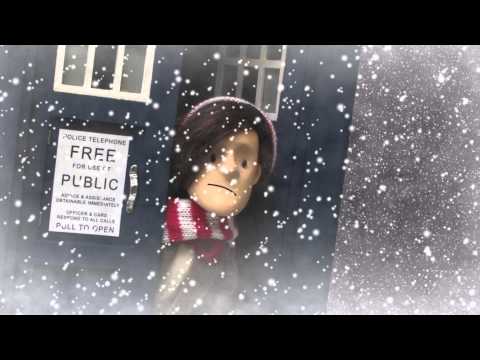 : The Given's "Test Device #02" custom Mini Munny... →
spankystokes: NEW POST: An intricate kit-bash of model helicopter with a 4-inch Mini Munny, "Test Device #02" by The Given shows a startling, superb and unexpected direction from the customizer. There's a wonderful sense of artistic looseness in this piece that keeps it just shy of feeling like a…
Win a Flawtoys's "Stranger DIY" blank resin figure...
spankystokes: NEW POST: The Dutch company Flawtoys will be releasing their "Stranger DIY" figure on December 27th, 2012, but they are holding a contest to give away two of these massive 7.7-inch tall resin pieces before then on Facebook and Instagram; just go to those two direct links and the image will tell you exactly how to enter. And, for those that fail to win, you can still buy one of the...
Tenacious Toys: Banimon Announces New Red Army Men... →
tenacioustoys: It truly is a wonderful time to be a Glyos fan. Planet Banimon was one of the first to release their own exclusive colorways of the original Glyos figures, and they were also one of the first to produce their own Glyos-compatible creations in PVC. Their Red Army Men and Banigoth…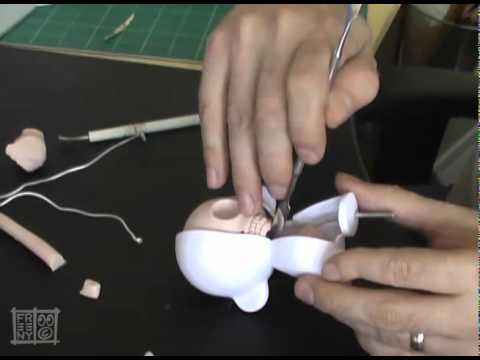 Gold jaguar soldier and Cuetzpalli
tenacioustoys: Did I say that I love colorfull? Really? Yeah! Frank Mysterio made this excellent two customs. As you guys can see an 8 inch and 3 inch Dunny. Keep them coming Frank! Follow Frank Mysterio here: Flickr Site Facebook   _- Don P _ http://dlvr.it/2fHznN
Vegeta and Goku by AVATAR666
tenacioustoys: AVATAR666 first two Micro Munny's, he will do probably more customs from the Dragonball Z series. These guys are for sale and when you are interested than just shoot him a message on his Facebook-page.   Follow AVATAR666 here: Facebook _- Don P  _ http://dlvr.it/2fJQqV
QORTNI and QUILLA by Bjornik
tenacioustoys: These eyes are looking right in your soul. Amazing paintwork by Bjornik. Both have stolen my heart…especially the Queen of Hearts! Labels QORTNI had a temper that was quick to flare and difficult to extinguish. 9 inch Dunny QUILLA was an incurable romantic and masterful daydreamer. 9 inch Dunny   Follow Bjornik here: Facebook Site _-Don P _ ...
ZillerPUG's by SquareFrogDesigns
tenacioustoys: I really dig customs where loads is happening, wich means that I love the work of SquareFrogDesigns and just look what he now made……simply AMAZING! These custom 4 inch Munny's are for sale and are only 130 dollars each. When you are interested than just contact him on his Facebook-page. Follow SquareFrogDesigns here: Site Facebook Deviantart       _- Don P _ ...